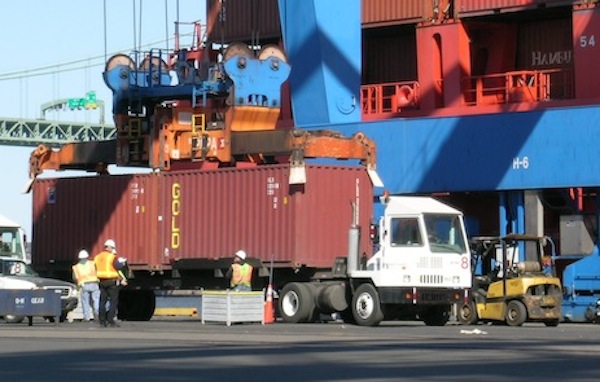 The International Longshoremen's Association and United States Maritime Alliance plan to meet next Tuesday to resume federally mediated negotiations on a dockworker contract covering East and Gulf Coast ports.
The scheduled three-day session in Galloway, N.J., comes after ILA President Harold Daggett and other union officials walked out a bargaining session Wednesday with the New York Shipping Association over work rules and practices in the Port of New York and New Jersey.
Daggett cut short the talks with the NYSA after employers renewed proposals for improved productivity and changes to work rules that raise costs and require high levels of staffing at the port.
The ILA-NYSA contract is one of several local port agreements that supplement the coastwide master contract between the union and USMX, the umbrella group for employers along the East and Gulf coasts.
Complete coverage of ILA-USMX negotiations
A threatened Dec. 30 ILA strike was averted when negotiators extended the coastwide and local contracts through Feb. 6 after agreeing on container royalties, one of the top issues in the coastwide agreement.
The extension and agreement on royalties allowed negotiators to turn their attention to local contracts, led by the one in New York-New Jersey. Both sides have linked agreement on the master contract to completion of bargaining on local contracts.
The Federal Mediation and Conciliation Service has been working with negotiators since before the current contract's original Sept. 30 expiration. The contract was extended for 90 days before the latest short-term extension through Feb. 6.
Contact Joseph Bonney at jbonney@joc.com and follow him at twitter.com/JosephBonney.