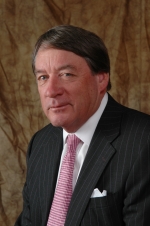 In discussing the changes I see for the year ahead, I believe it's more prudent to recognize the influences that will cause these changes. The Obama administration will obviously have to focus heavily on the U.S. economy during the early stages of the president's second term. Its success or failure in this regard will have an effect on our industry. Further, our industry needs the Eurozone crises to find some positive direction. I believe these two factors will have the greatest impact on our industry in the upcoming year.
The Obama administration must create ways to stimulate the U.S. economy, which in turn would stimulate the flow of cargo worldwide. The first step would be to avoid the fiscal cliff and allow the U.S. economy to enjoy an uptick fueled by a release of pent-up spending, a rising housing market and positive consumer confidence that is at a five-year high.
The administration also must create an acceptable balance between the interest of industry and environment where both prosper and neither suffer further setbacks.
Budget cuts obviously must be a part of the future financial planning. When determining where to incorporate these cuts, specifically cuts to the Army Corp of Engineers, however, it's crucial that the importance of waterbound transportation, and particularly the Mississippi River transportation network, is considered greatly.
On the global front, the eurozone crisis must find some positive traction. Without a stronger European market, U.S. exports will remain suppressed, because 15 percent of overseas U.S. sales go to Europe. The European crisis also is putting a strain on business investment worldwide, thus restricting orders for capital goods and ultimately reducing the need for global transportation of goods. Europe needs to turn the corner at some point.