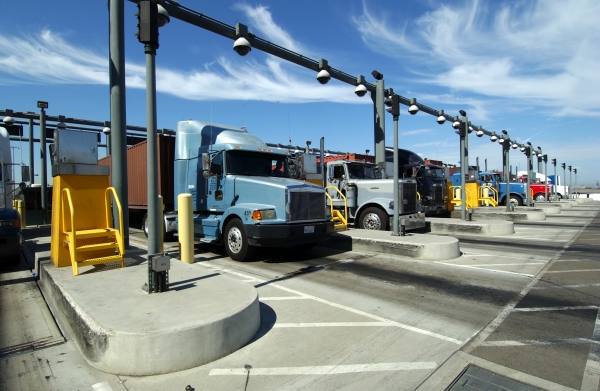 Terminal operators in Los Angeles-Long Beach hope to improve truck turn times by distributing to harbor trucking companies a fact sheet on how to reduce the number of "trouble tickets" their drivers receive in the harbor.
Also, terminal operators represented by PierPass Inc. are releasing a video on YouTube in which terminal operators, trucking company executives and port officials discuss approaches to reducing trouble tickets and improve turn times in the nation's largest port complex.
Most container ports experience occasional terminal congestion and long wait times, especially during cargo surges. However, a disproportionate amount of the time truckers spend at marine terminals involves inaccurate or incomplete shipping documentation.
According to a survey conducted in 2011 by the National Cooperative Freight Research Program, about 5 percent of all transactions at U.S. ports result in trouble tickets, and those tickets add about an hour to the time that drivers spend at marine terminals.
At a major port complex like Los Angeles-Long Beach, that means about 1,500 trucks per day are sent to the trouble window, according to Bruce Wargo, PierPass president. "It's not an insignificant number," he said.
Marine terminals issue the majority of their trouble tickets either because of inaccurate or incomplete information associated with an imported container, or because of a booking problem with an export container, the NCFRP study found.
Wargo said the information that trucking companies need to avoid these mistakes can generally be accessed electronically from the individual Web sites of the marine terminals.
"Trucking companies can avoid most trouble tickets and reduce turn times by checking with the terminals' Web-based systems before coming to the terminal gates. These systems let dispatchers confirm the availability of import containers or the validity of export booking numbers before prematurely sending a truck to the terminal," he said.
The fact sheet and video that terminal operators in Los Angeles-Long Beach are now disseminating to the harbor trucking community are part of an effort to educate truckers on the importance of using the Web-based systems provided by the 14 container terminals in the harbor.
"Analysis and general education is the first step" in reducing trucking delays in the harbor, Wargo said.
A good second step will be for the terminals to reach out to those trucking companies that are experiencing the most difficulties, he added. Ultimately, the terminals and trucking community must develop better procedures for the entire harbor, with one possibility being a trucker appointment system, Wargo said.
The NCFRP study found that less-experienced drivers who don't call regularly at ports experience a higher percentage of problems than those drivers who call regularly. Drivers making an average of at least one call per day had a 3 percent trouble-ticket rate, whereas 7.8 percent of the drivers making less than one call per week received trouble tickets.
Contact Bill Mongelluzzo at bmongelluzzo@joc.com and follow him at twitter.com/billmongelluzzo.