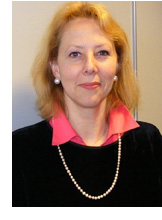 Any shipper should be able to decide at any given time which transport mode is the most appropriate to ship their goods. 2013 will provide a step in a different direction as shippers may see their autonomy endangered if they:
Aren't aware of the need to keep or enforce their decision-making powers over their goods.
Don't lobby, like other parties do, for a favorable regulatory framework for their goods.
Shippers must maintain their know-how and expertise on transport/logistics/supply chain and procurement. This expertise is essential to understand the dynamics (and costs) of carriers, forwarders, third- and fourth-party logistics providers, as well as the value of shippers' own information and data.
Some practical challenges:
Ports community systems. Shippers must remain vigilant that they are granted access without any additional or artificial requests, especially relating to costs. Shippers must have direct access to information related to their cargo, and intermediaries shouldn't be allowed to impede that direct access.
The "greening" of shipping. Slow-steaming and the installation/retrofitting of green technologies are presented as viable solutions to environmental concerns, but understanding of the present situation remains unclear, evidenced by various studies reaching different conclusions on this issue. Shippers must lobby to make sure policy decision-makers realistically assess solutions fully and accurately.
Container weighing. It's is under discussion at the International Maritime Organization, making shippers solely responsible for physical or certified-calculated container-weighing. It's clear that the total weight to be provided timely for the loading plan can't be the shippers' sole responsibility. Shippers must ensure that a holistic approach to safety issues related to containers is included in the IMO debate. 
Visit European Shippers' Council online.