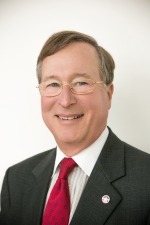 While many are assessing what's likely to change in the coming year, it's more relevant for the freight rail industry to point to two things that likely won't change: private investment of tens of billions of dollars in America's nationwide rail network, and railroads' effort to hire people around a significant wave of retirements in the coming years.
With more than 140,000 miles of track, America's freight railroads privately invest to enhance and maintain America's world-class rail network. This is in stark contrast to the nation's runway, highway and waterway systems that are funded and maintained largely by taxpayers.  
Freight railroads shoulder the costs to build, maintain and upgrade the rail lines, and each year undertake hundreds of major investment projects. Privately owned railroads have spent more than $500 billion since 1980 on the country's nationwide rail network, or roughly 40 cents of every revenue dollar. In 2012 alone, the private investment is expected to tally an estimated $23 billion, and investment in infrastructure and equipment stimulates the economy through job creation and enhanced mobility.
Contributing to freight rail's success are the men and women the railroads hire, many of whom are U.S. veterans. In fact, the nation's freight railroads have more than a century-long commitment to the men and women who have served in the armed forces. Approximately 25 percent of today's railroad work force has served in the military, and at least 5,000 of the more than 15,000 employees freight railroads expect to hire in 2012 will likely be veterans.
This is good news for our economy, because freight rail moves what consumers want, and what businesses and manufacturers need. Although I began by saying these things won't change, I should couch that by saying they won't change as long as any changes to the current balanced economic regulatory system don't erode the industry's ability to invest and hire. Without freight rail, businesses would not flourish, and the U.S. economy would be a vastly different landscape with far less economic activity and many fewer jobs.
Visit the Association of American Railroads online.