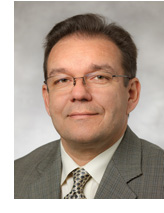 Organizations crave more visibility into operations to make smarter business decisions and unlock potential within the value chain. With the economy on the mend, businesses will lean more heavily on technology to do more with less. Specifically, organizations will invest in "Internet of Things" solutions to streamline supply chains and innovate.
Most enterprises agree that "Internet of Things" solutions are composed of smart interconnected devices that provide more visibility into an organization's operational events, according to a Forrester Research Consulting study. With the premise that all devices connect to each other and trade information without human interaction, what does "Internet of Things" mean for business? It means organizations can use such solutions to see events in their supply chains in real time and act upon them. For example, after a delivery truck leaves a distribution center with perishable food, its refrigeration fails. The delivery company receives this information in real time, reroutes the truck, alerts the stores and schedules new deliveries. Despite the equipment failure, the delivery company satisfies its grocery customers.
Although there isn't an offering that provides end-to-end visibility, some organizations are breaking the supply chain into sub-segments to illuminate operations in one part vs. the entire supply chain. Complete visibility into a portion of the business provides an immediate return on investment that can eventually translate to an entire business as technology evolves.
Most organizations are in the early stages of "Internet of Things" implementation, but momentum appears strong, with many planning to implement solutions in the next two to five years. As they do, they will achieve greater visibility into the supply chain, generate the right insights to make smarter business decisions and ultimately increase their return on investment.
Visit Zebra Technologies online.