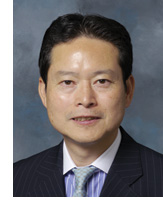 Shippers this year will continue to search for more ways to balance production and procurement with demand for sales orders. This means more shippers will look to optimally manage a lean inventory model, and will turn to logistics providers that can offer efficient, predictable and adaptive services from the point of sourcing through to the end consumer.
Although some sophisticated shippers will develop this model through a portfolio of siloed service providers, the alternative one-stop-shop solution will continue to be a favored solution. Leaders in the logistics service industry know this, and we will see continued consolidation in the market along with heavy technology investments from third- and fourth-party logistics providers as they develop seamlessly integrated logistics networks. The ability of logistics providers to deliver innovation and operational excellence is critical to support a lean inventory strategy.
The focus on using supply chain solutions to manage inventory is partly borne from the economic climate, but also the realization from shippers that an optimized supply chain creates competitive advantages in the marketplace. It's these advantages and benefits that logistics providers will need to impress on customers as reasons for maintaining their business or as justification to switch service providers.
Visit Yusen Logistics (Americas) online.