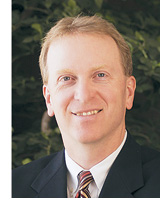 Supply chains increasingly are viewed as a key competitive differentiator. Since the recession, shippers have aggressively sought  supply chain savings. Examples such as modal conversion options from truck to intermodal, or air to ocean, allow shippers to capture potential savings without having to sacrifice service. 
As supply chains become more global and complex, network assessments and modeling provide a road map for efficiency improvements. The opportunity to apply cost-effective solutions is critical to business success.
Shippers also increasingly desire comprehensive analytics and process improvement in order to manage fluctuations and continuously improve operational workflow. By preparing themselves to be ready to respond to new and emerging challenges, including sudden supply chain disruptions, shippers are changing the way they manage their supply chains in order to remain flexible and competitive.  
On top of all this, companies are competing in a global marketplace where pressure comes from competitors they may not be familiar with, or that haven't been factors in the past. The demands from a global marketplace have increased the need for technology to capture business-critical information, and use that information to drive operational productivity. 
Change is occurring accelerating rate. The changes in today's supply chains are creating more challenges and opportunities in making effective business decisions. This is one of the main reasons shippers constantly examine their supply chains to make sure they're running at peak efficiency.  
Visit C.H. Robinson Worldwide online.