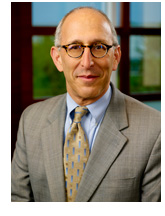 All things considered, 2013 is on track to resemble what we saw in 2012: economic uncertainty, growth opportunities in emerging markets and a push for an integrated supply chain. There are two trends we can't ignore, however, as they emerge as top priorities for third-party logistics providers and our customers. In 2013, technology will continue to play an increasingly important role in the way we do business on a global level. The focus on supply chain professionals and expertise also will intensify this year as the role of 3PLs expands, and they come to be viewed as solutions design consultants.
While the supply chain management and logistics industry traditionally has been slow to adopt new technologies, the time is here to embrace technology to leverage the breadth of data available through the management of transactional processes. By utilizing technology beyond just shipment visibility, 3PLs can leverage information to drive better management decisions, improve reliability, lower costs and reduce inventory. Companies companies will be able to compete not only on their products and technology, but also through their superior supply chain performance.
Global companies are taking a deeper look into their supply chains to increase overall efficiency, creating a new set of requirements for logistics providers. Increasingly, these providers must offer a full range of services, operations excellence and the ability to innovate and provide more complex solutions, such as outsourcing significant parts of their operations. As the industry stands, there aren't enough highly qualified logistics specialists with management skills entering the supply chain profession.
In addition, recruiting and preparing employees for advancing their careers in supply chain management and logistics are underdeveloped in the industry. Recognizing the need for end-to-end supply chain management solutions, full visibility and control, innovation and operations excellence has led 3PLs to invest in skills and IT.