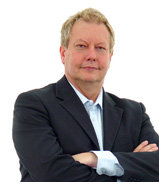 2012 began with the global trade interests bracing for economic storms. It ended with a literal storm. As Hurricane Sandy sent waves crashing through homes in much of the U.S. East Coast, airports such as John F. Kennedy and LaGuardia in New York, and Newark Liberty in New Jersey closed. Flights and commerce were grounded.
With combined losses to the airline industry topping $10 million a day, Sandy forced many in the air cargo industry to rethink their approach to disaster mitigation. Wide-reaching disasters are far from unusual; they are part of doing business. Sandy demonstrated that the only way to ensure the global continuity of commerce is to anticipate disaster and prepare for the unexpected by creating decentralized global systems that allow for multiple points of failure, and make sure service providers do the same.
As 2013 begins, the ramping up of the adoption of e-air waybills, designed to simplify the air freight supply chain process, will force many in the air cargo industry to upgrade their IT systems. The e-air waybills are currently used in about 15 percent of air freight transactions, a percentage expected to grow to 70 percent by the end of 2013, according to the roadmap endorsed by the International Federation of Freight Forwarders Associations.
This shift from paper-based transactions to digital documentation will provide a huge fillip for companies that take a strategic approach to technology adoption and a huge headache for those that don't. If that weren't enough, the dramatic growth in the e-tail sector is forcing a rapid restructuring of traditional supply chain mechanisms and relationships. This shift from traditional retail to e-tailing is well under way. Like Hurricane Sandy, we know how big it is, and we know roughly when and where it will hit. We also know that well-designed, agile IT systems will be the difference between those who survive the high-tech storm in the coming years and those that sink beneath the waves.