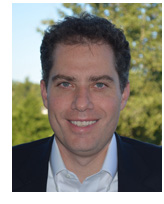 The outlook for 2013 is sunny in the cloud. Global shipping industry partners are increasingly seeing the benefits of electronically connecting with trading partners. Connected networks offer a way for companies to boost efficiencies, streamline operations and better serve customers.  When partners connect via integrated, Web-based supply chain networks, they easily share data any time, day or night, across the globe to increase the agility of their business. 
The desire to connect in the cloud will continue to grow, and the value of collaborative supply chain planning will be more evident. With more complete and timely data sharing, companies effectively enhance their service offerings, as well as boost customer satisfaction and grow their business. 
As an example, consider non-vessel-operating common carriers and their agent partners on different sides of the world. When an agent in the Middle East needs a service rate from their partner in the U.S., a secure, cloud-based rate network enables rate sharing 24/7 so all partners are equipped to respond more quickly and effectively serve their customers.
These network-based solutions are unleashing the potential to continuously improve operational performance and build more effective global supply chains. They also provide new avenues for companies to grow and develop their business. So, when you connect to your trading partner network in the cloud, visibility is clear and the outlook is sunny.