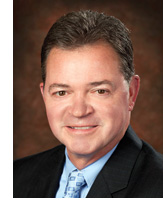 Something funny happened on the way to the dire fate predicted for the U.S. economy: We unlocked a more than 100-year supply of natural gas, making the U.S. the fastest-growing producer in the world. Unthinkable as recently as 10 years ago, this scenario has enormous implications for our economy, and exports in particular.
The most immediate impact is on the natural gas industry itself, which contributes $380 billion a year to the U.S. economy and employs nearly 3 million people. But the primary longer-term impacts will be in manufacturing across several industry classes, the transportation and service sectors, and exports. A considerable number of companies already are opening in the U.S. to take advantage of our abundant, competitively priced energy. Without it, they probably would have gone to Asia-Pacific, India or the Middle East.
This re-shoring phenomenon is particularly evident, but not limited to the chemical industry. A growing number of producers are looking to domestic natural gas as the principal feedstock for chemical cracking, while other manufacturers are seeking abundant, inexpensive energy to power their plants, all of which adds up to not an emerging, but re-emerging U.S. economy.
I don't want to suggest this is a done deal. Fulfilling the promise of our energy windfall will take adept compromise between and among producers, environmentalists and government. The producers must realize they're not in the "Wild West," environmentalists need to hug their trees just a little less tightly, and government at all levels must serve as an intermediary, assuring the greater good of jobs and our economy aren't squandered by inaction or misaction.             
Visit BDP International online.