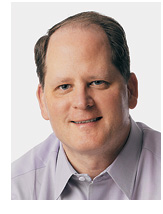 Global trade magazines today are full of articles about cloud-based software, commonly defined as business applications offered via the Internet.
One of the best examples of this is Salesforce.com. That application provides people across an organization with a single, centralized solution to track and manage all information related to customers and prospects.
The benefits of cloud-based business applications are clear. They require less IT investment and involvement. They can be deployed quickly to users all over the world. They can be upgraded simply. They provide one source of the truth.
The more complex and involved the business process, however, the more challenging it is to deploy a cloud-based business application to automate it. Different business units and geographies have unique requirements. In the world of enterprise resource planning solutions, these requirements have generally been handled via customization. Unfortunately, a customization today means a serious impediment to upgrading tomorrow. Organizations that have customized their on-premise business applications have found it impossible to upgrade to the next version of the software without losing those customizations.
In the cloud, customization is anathema to simplicity and ease of upgrade. So how can an organization address the nuances of its business without customizing its business applications?
A new breed of cloud-based business applications is emerging to meet this challenge. These applications make it possible for vendors to support and enhance the product without jeopardizing the customer's ability to upgrade easily to new versions.
They do this through the use of property sheets that contain configuration options covering every bit of functionality in the application. This array of choices makes it possible to approximate the results that would have come from core code customizations. Except now, the core code is never touched and all configurations are stored separately.
This is a welcome change for global trade management system vendors and customers alike. The ability to adapt an application to key business processes without sacrificing future functionality will ensure a higher return on investment overall.