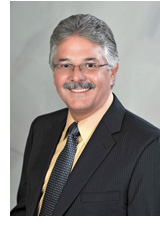 2013 is the year of operating in the new normal and continued portfolio expansion by our clients.
Volatility and uncertainty in our market is becoming the operating model. Slowing growth, economic uncertainty, commodity prices, financial liquidity, sovereign debt, regulatory intervention, political leadership or lack thereof and regional stability — not to mention falling asset prices, operating losses of many carriers, fuel costs, capacity, demand, freight and charter prices — present challenges for strategic planning and long-term forecasting.
Nevertheless, to succeed in this business, you must adapt to all of it. Those that don't will confront higher costs or lose market share.
In this environment, we see our clients expanding their portfolio and adjusting their financial risk model. The expansion can be to industry verticals that supplement theirs, value enhancement, market penetration or use of cash reserves to pick up a deal. Consolidation is occurring in the engineering contractor community, the mining sector and others. Owners in the oil, gas and mining sectors are gaining more control of their capital project supply chain, formerly delegated to the contractor community.
These same players are looking to mitigate their financial risk through increased engagement of sovereign capital from the U.S., Italy, Japan, Germany and others — a vehicle for "skin in the game" in financially challenging times perhaps?
This requires improved skill sets, strong leadership, global presence and mobility in your work force to navigate 2013 and beyond. The value proposition of our industry is just this: no longer transactional, but strategically and technically driven.
Visit Agility Project Logistics online.