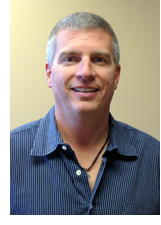 One important change that I see coming in the area of port community systems in 2013 is a move inland.
Over the past decade, we have seen the evolution of such programs as PierPass, clean-trucks initiatives and the Operational Performance System in Sydney, Australia. These programs grew from the need for a single system to manage one program involving all the motor carriers in a single geographical area. The new paradigm of trucker billing for chassis now creates an environment at the inland ramps and facilities where single community systems are required to manage the process. If we look at the issue of street turns alone, separate disparate systems can't manage the turn of a grey chassis.
The inclusion of the American Trucking Associations in the Container Chassis Management pools as a contributor also gives motor carriers a larger say in the process and the benefit of new efficiencies born from new solutions.
Because of the nature of the CCM pools and the grey chassis, a motor carrier can't be expected to visit multiple systems to manage usage, street turns and payments. This new paradigm creates demand for an intermodal community system similar to a port community system that will manage one program with multiple stakeholders and one motor carrier group.
Like the Amazon.com marketplace where consumers can purchase services from multiple providers, I believe we'll see more of this type of consolidation through community portals in 2013. In the retail world, the consumer drives the process. As motor carriers become consumers, the industry will respond to their demands.  
Visit Advent Intermodal Solutions online.