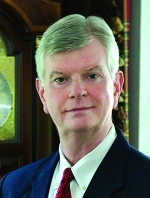 The first half of 2013 is a great time to take stock of emerging technology and operational trends. Two trends stand out that could positively affect how our industry does business in the coming years.
The way data and content is delivered and consumed is changing dramatically. Many companies rely on content for business decision-making or customer support. These companies are increasingly turning to Software-as-a-Service (SaaS), which provides actionable, easily accessible content. For their part, most carriers have very tight margins and use enterprise or legacy systems, which they hesitate to replace or change. SaaS enables them to easily add or upgrade software, with minimal impact to their operations, and access to new rating and management data not accessible via their own in-house systems. SaaS essentially enables them to focus on delivering transportation services.
Meanwhile, service-oriented architecture (SOA) and related infrastructure is starting to underpin and support shipper, carrier and 3PL decision-making and transactions. During 2013, we will see more focus on SOA security and compliance, based on larger software firms' e-commerce and security needs and requirements.
We also want to stress that early 2013 is a good time to assess the role of fuel in fleet optimization.
All fleet owners can benefit from a careful cost-benefit analysis and technical analysis of diesel-based fuel vis-à-vis alternative fuel options.
Highly touted natural gas makes sense in some circumstances, but has many pluses and minuses. There's lots of good information, analysis and guidance readily available to help in decision-making. You can read more about fuel's role in fleet optimization in the article we prepared for publication in JOC's Oct. 8, 2012, issue: "Alternative Fuels: Assessing Their Viability."