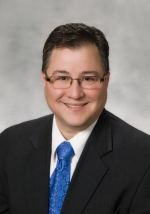 As we begin the new year, more companies will recognize the competitive advantage their supply chains can offer and that success will rely on highly skilled logisticians, engineers and managers to mitigate the inherent risks involved and to fully seize this opportunity.
Despite potential for economic recovery, a great deal of uncertainty exists about the condition of the global economy and consequently about the condition of the supply chains supporting it. Sluggish growth has masked what can be rather large issues when economies recover. 
For example, with the impending changes associated with hours of service and potentially CSA, along with an aging work force, there is a shortage in the number of qualified truck drivers to carry supply chains forward. The industry needs to create new and innovative ways to attract and retain drivers by addressing quality-of-life and compensatory issues.
Advances in supply chain designs to minimize empty miles, traffic delays and other inefficiencies also will be necessary to manage rising costs associated with fuel, tolls, regulatory compliance and labor issues, among others. These changes also will help reduce the potential of a capacity shortage given recent carrier strategies to replace assets rather than adding assets.
The economic climate also requires each individual within the network to contribute in a greater way, so an emphasis on individual and group training will increase. This makes it imperative that companies invest in their people and their assets to optimize supply chain design and give them a competitive edge in 2013.