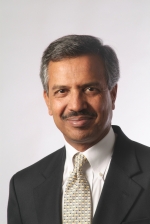 Each year brings challenges and opportunities to the global transportation sector born out of events beyond its control. So much of the sector's fate depends on the U.S. economy and the changing global trade market. With uncertainty in the nation's fiscal policy and the possibility of the "fiscal cliff" becoming reality, this year may be even more challenging than in the past.
The transportation sector as a whole never recovered fully from the 2008-09 recession, but some segments did. If the American Trucking Associations' tonnage index, which was up and down throughout 2012 but mostly down in the last six months, is any indicator of economic growth, the industry will face slow demand in 2013.
Because transportation providers have no influence on demand, the industry will need to focus on managing the supply side for profitability. If the industry can avoid capacity expansion and hold down wages and benefits for workers in an uncertain economy, carriers should be able to maintain profit margins comparable to those of 2012.
Perhaps the most exciting trend to watch in 2013 will be the impact of e-commerce on transportation and logistics. Online retailers recently reached agreement with several states to collect sales tax, a change that takes away the e-tailers' biggest competitive advantage against brick-and-mortar stores: The tax differential helped support free shipping offers. With more than 60 percent of online shoppers abandoning the shopping cart if there is a shipping charge, e-commerce will require innovative solutions to recover shipping charges and maintain its double-digit growth rate.
Amazon, eBay, Wal-Mart and Google are testing same-day deliveries, initially with mixed results. Each company is testing the service using a different approach. Ebay has a test in San Francisco, where part-time workers stand by to pick up items from stores and deliver to the customers within minutes or hours. Wal-Mart is testing the concept for a fee of $10 per order, with UPS providing same-day last-mile delivery. Even the U.S. Postal Service has filed with the Postal Regulatory Commission a plan to test MetroPost, its version of same-day delivery.
Although same-day delivery service is being tested in various markets, none of the online retailers are able to get the customer to pay for the full cost of such premium service. With investor support, however, these companies will continue to experiment with same-day service options to support growth. As in 1999 and 2000, major carriers such as UPS and FedEx, as well as USPS, will absorb the cost of such experiments by subsidizing the cost of delivery.
Google seems to think it will have better success by taking a different path with its $17 million acquisition of Canadian startup Bufferbox, which places parcel drop boxes in convenient locations for pickup of parcels ordered online. Google may have forgotten that Amazon invested $25 million in Kozmo.com, a rapid-delivery company that was ready to go public in 2000 when the dot-com bubble burst. At the time, Amazon and Kozmo.com failed to understand that delivery isn't a dot-com business, but requires a labor- and capital-intensive network. Now Google may be heading for a repeat.
Traditional parcel delivery companies such as UPS and FedEx aren't going crazy over same-day delivery, but UPS is testing the market with its 2012 acquisition of Belgium's Kiala and a strategic investment in the U.K.'s Shutl. Many small courier and same-day companies also might see this idea as their opportunity to benefit from online retail growth. These companies, however, are too small to sustain the losses that would be sure to come before the service gains density to operate profitably. Until sorted out, the parcel industry will experience volume diversion in 2013.
See all ARO Trucking-related content.
Same-day delivery for customers spoiled by free shipping offers is getting support from an unrealistic valuation of Amazon. From 2000 through 2012's third quarter, Amazon generated $222 billion in sales but only $6.3 billion in operating income, resulting in a 2.8 percent margin. During the same period, UPS generated $541 billion in revenue but $56.5 billion in operating profit, for a 10.4 percent margin; eBay generated $74 billion in revenue from just the services provided to merchants whose value of goods aren't included in revenue for eBay, and operating income was $15.7 billion for a margin of 21 percent.
And for those who consider Amazon an online version of Wal-Mart, revenue during the same period at the world's largest retailer totaled $4.2 trillion and operating income was $248 billion for an operating margin of 5.9 percent. Although the online retailers are better positioned for future growth, the question is whether Amazon can generate margins that are so much better than UPS, eBay and Wal-Mart to support a stock price that trades at 3,000 times its earnings.
The U.S. may be the world's largest online retail and parcel market, but the impact of e-tailing's growth is being felt worldwide. In Germany, e-commerce sales are expected to jump 26.5 percent. In the U.K., Hermes is expanding its network of parcel shops to 2,500 by the end of 2013. And Australian Post experienced record parcel volume from e-commerce sales during the Christmas season.
In India, where billions of consumers rely on millions of mom-and-pop retail stores, Flipkart, founded in 2007 by former Amazon workers, is having great success with its online retail service. Like Amazon, FlipKart started by selling books, and in 2010 expanded into sales of DVDs, mobile phones, cameras, computers, accessories and peripherals, office products, home appliances, health care products and more.
Flipkart's growth has attracted more than $180 million in capital, which has been used to make acquisitions, open seven warehouses and provide delivery in 37 cities across India. Flipkart now employs 4,500 people, and sales have grown from $800,000 in its first full fiscal year of 2008-09 to $15 million in fiscal 2010-11. The company sells nearly 20 products per minute on average.
For the transportation industry, the noteworthy aspect of Flipkart is that it operates a courier service network to deliver products quickly and to offer a cash-on-delivery option. In India, the use of cash for such transactions is much more common than credit cards.
In the U.S., the online retailers may have been influenced by overseas developments in testing their versions of next-day or same-day delivery. The results, however, likely will be very different because of major differences in the density of population, wages for drivers and other disparities. The experiments under way at eBay, Amazon, Wal-Mart and Google add uncertainty to parcel delivery providers' growth in consumer-based parcel volumes.
In addition to the challenges for the parcel industry, two major labor contracts that expire in 2013 warrant mention. The more important one is ABF Freight's contract with the Teamsters, which expires on March 31. With YRC Worldwide's contract good until March 2015, ABF must handle these negotiations on its own.
UPS's contract with the Teamsters also will expire this year. The cordial relationship between the two, however, may result in this contract — which expires in July — getting finalized before the ABF-Teamsters pact. In addition, with UPS's business-to-consumer parcel volume as a percent of total parcel volume increasing from 20 percent in 2000 to 39 percent in 2011, expect UPS and the Teamsters to cooperate with concessions that allow for such penetration of e-commerce parcel volumes to continue.
Satish Jindel is president of SJ Consulting Group, with offices in Pittsburgh and India.