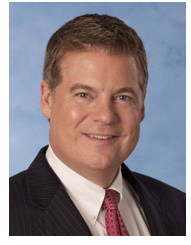 Anyone searching for unqualified good news in 2012 was bound to be disappointed. There was a lack of consistent robust growth in the global economy. Fuel prices, while stable, have settled at levels much higher than our industry prefers.
There are several reasons for a sense of cautious optimism, however. Our industry by necessity has become more efficient, and we're able (in many cases) to be profitable at these higher fuel prices. In the U.S., the latest reports show consumer confidence at its highest level in five years. This evokes the hope that the speed and efficiency that are the hallmark of air freight will grow in value to consumers.
The expansion of the welcome spirit of collaboration between governments and our industry on a number of regulatory issues also is reason to be hopeful. There appears to be a growing respect for air cargo's contribution to the global economy and to the importance of maintaining our industry's supply chain. There is also a growing appreciation for the value of the different resources and knowledge that government and industry participants bring to the effort to find solutions to these issues.
Perhaps the most important of these collaborative initiatives is the Air Cargo Advance Screening pilot program. The progress toward determining the best practices for advance data submission and risk assessment has been substantial, and ACAS is making significant strides toward improving security while lessening the burden on industry.
Another highlights in this area is the agreement between the European Commission and the U.S. Transportation Security Administration to recognize each other's air cargo security programs. This agreement already is eliminating redundancies and allowing more effective allocation of screening resources.
Another example of the benefits of collaboration came when the European Union suspended the inclusion of international aviation in the EU Emissions Trading Scheme. This demonstrates the value of the International Civil Aviation Organization's work to develop a global solution for aviation carbon emissions, and it underscores the advantages of cooperation over unilateral action.
It's critical  to maintain and strive to expand these levels of cooperation and coordination — particularly in the area of e-commerce. Governments, customs agencies and industry stakeholders must come together in a spirit of trust and responsibility to allow our  industry to realize the cost and time benefits of paperless transport.