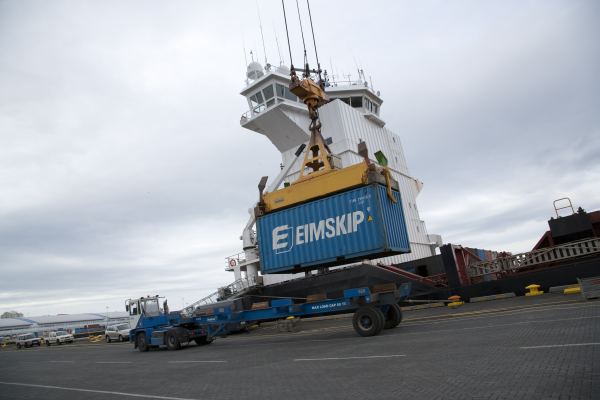 Icelandic shipping line Eimskip booked higher revenues and earnings in the third quarter as increased traffic on its North Atlantic routes coupled with higher freight rates offset lower reefer shipments from Asia to Europe.
Revenue grew 12.9 percent to 111 million euros ($144.3 million) in the three months to the end ofSeptember from 98 million euros ($127.4 million) a year earlier, and earnings before interest and tax jumped 20.2 percent to 5.8 million euros ($7.5 million).
Eimskip, which began trading on Iceland's Nasdaq OMX market on November 16, posted net income of $7.47 million, 13.4 percent higher than in the third quarter of 2011.
North Atlantic liner traffic increased 4.3 percent in the third quarter, but reefer volumes declined 12.7 percent, mainly because of lower European imports of Asian vegetables. Reefer revenues increased, however, on higher ocean freight rates.
"The outlook for transport in the North Atlantic is good," with significant volume growth from Norway and the Faroe islands and between Europe and North America, Eimskip CEO Gylfi Sigfusson said.
Eimskip said it expects two new container ships currently being built in China to join its 17-vessel fleet during 2013.
Nine-month revenue was 8.5 percent higher at $402 million, but earnings before interest and tax were 18.1 percent lower at $17.7 million.