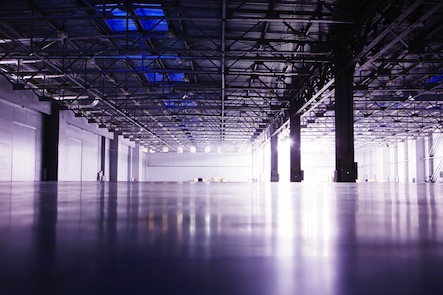 Commercial warehousing may be a latecomer to the environmental trend, but given the synergies between efficiency and sustainability, shippers, third-party logistics providers and developers are enthusiastically embracing it. A growing number of companies are asking for green warehouses. Institutional investors, a driving force in warehouse development, are primarily interested in warehouses developed to Leadership in Energy and Environmental Development, or LEED, standards. 
"Sustainable design is now an essential component of what is considered a Class A warehouse," said Bob Abberger, head of the sustainability practice for Trammell Crow, the commercial development subsidiary of real estate services provider CB Richard Ellis.
LEED certification, developed by the U.S. Green Building Council, is based on a number of factors, including sustainability of sites, energy and water efficiency, materials and resources, high-efficiency lighting, indoor environmental quality and innovative design. It's one of the main global standards for green construction design along with Building Research Establishment's Environmental Assessment Method in the U.K. and Europe and the Comprehensive Assessment System for Built Environment Efficiency system in Japan.
Green warehousing begins with site selection and building design. The layout of a warehouse can reduce the number of pallet moves, picks and labor hours, and the volume of inbound and outbound transportation, said Dave Dudek, leader of CEVA Logistics' sustainability task force.
The energy footprint of a warehouse depends on a number of variables, including sector, number or employees or the speed at which goods are processed. To optimize warehouse efficiency and environmental benefits, companies rely on warehouse management systems. "A good WMS drives efficiency by reducing paperwork and making processes easier," Dudek said. 
A WMS can increase operational efficiency and reduce energy consumption by improving workflow and allowing for better management of equipment and personnel, said Tom Kozenski, vice president of product strategy for RedPrairie, a Waukesha, Wis.-based provider of productivity software. "Most equipment in warehouses is run by either propane or batteries," he said. "Less equipment and more efficient use save capital expenses."
A critical WMS capability is inventory management, both for business productivity and reducing environmental impacts. Utilizing food, batteries and other products prior to expiration dates or getting consumer products to market before they become obsolete takes waste out of the supply chain and eliminates the energy required to transport the goods to secondary markets.
A good warehouse management system can optimize packaging, resulting in reduced freight and material costs. 
Developing warehouses to LEED standards adds significant costs. In the long run, however, it's worth it, especially with institutional investors demanding it. That's why ProLogis, one of the world's largest global industrial real estate developers, has committed to incorporate LEED standards into its new U.S. facilities and to meet or exceed global standards abroad.
"Investors want quantifiable metrics by which we measure our portfolio from an energy-efficiency standpoint," said Steve Campbell, senior vice president and head of environmental engineering and sustainability for ProLogis.
The San Francisco-based company has 10.6 million square feet of LEED-certified projects and 8 million square feet of LEED-registered projects in the U.S. Approximately 148 million square feet of space in the company's U.S. industrial portfolio have received energy-efficient upgrades. Thirty-five buildings totaling 15 million square feet are host sites for solar projects.
More than half of the energy consumption in a typical warehouse is related to lighting or cooling. ProLogis has retrofitted 45 percent of its global industrial portfolio with energy-efficient lighting. In Southern California, the figure exceeds 90 percent.
ProLogis focuses on investing in high-density infill property locations. The proximity of these locations to transportation improves supply chain efficiency, thereby reducing carbon emissions throughout the supply chain.
Infill locations are those in desirable submarkets located near large population centers and highways, where new supply is limited. Infill properties have superior occupancy, rental growth and returns, are conducive to efficient supply chain operations and are more sustainable.
About five years ago ProLogis completed an 800,000-square-foot building near Chicago for food and beverage giant Kraft that at the time was the largest LEED Gold-certified building in the world. Since then, the company has developed numerous other LEED-certified big boxes, including two adjoining buildings totaling 1.2 million square feet in Tracy, Calif., for retailer Crate & Barrel. 
As a non-asset-based 3PL, Pittsburgh-based Genco can't always be assured that the warehouses it manages are LEED-certified. Instead, the company works with its customers to implement green measures and increase warehouse efficiency. "We don't own many buildings, but there's a lot we can control within the warehouse walls from an operational standpoint," said Tadd Moreland, senior project engineer and head of Genco's sustainability initiatives.
Genco operates approximately 110 warehouses in the U.S.
Sustainability is a growing requirement for many, but not all, of Genco's current and prospective customers. Those demanding it are looking for recycling programs and quantifiable metrics on carbon reduction.
Recycling is a key focus area for Genco, a pioneer and market leader in reverse logistics. Genco Marketplace, a subsidiary, is the nation's largest volume wholesaler and liquidator of surplus inventories.
Genco recently launched a new recycling service for its own customers and as an independent offering. The service, which manages downstream recycling networks, grew organically over the years out of Genco's returns expertise, Moreland said.  
At Genco, green logistics is framed in terms of product lifecycle management. Combining disparate logistics functions often performed in isolation, such as packaging, distribution and repair, leads to broad supply chain efficiencies such as less packaging, fewer truck hauls and reduced carbon emissions. 
To promote efficiency, Genco has a lean operating culture, which it defines as "essentially a crusade against waste and inefficiency." In the context of sustainability, waste means too many freight runs, excessive packaging, inefficient lighting, too much paperwork and redundancy. The company is teaching lean principles to internal company project teams.  
Genco recently began working with Pittsburgh-based consultant Class-G on a sustainability scoring and certification process for its operations and facilities. The company is looking to quantify its sustainability efforts and communicate to customers that it is committed to supporting their own sustainability programs. "Sustainability is a part of doing business today, and we're trying to stay ahead of the curve," Moreland said.
For customers of Chattanooga, Tenn.-based 3PL Kenco, sustainable warehouses are high on the agenda. "When we get a request for a quote, sustainability always comes up," said Jason Minghini, Kenco's senior director for best practices.  
Kenco targets lighting first when working with customers and landlords to improve warehouse efficiency. The asset-light company operates about 105 warehouses in 33 states, with a combined total of 25 million square feet of space. "We consider lighting the lowest-hanging fruit," Minghini said.
Outdated, energy-intensive systems are usually replaced by high-intensity fluorescent lighting technology that is motion-activated and can be controlled from mobile devices.
Depending on factors including seasonality and the size of facilities, newer lighting systems can save $5,000 to $10,000 a month. Studies also show a correlation between upgraded lighting and worker productivity.
"That sort of investment has a short payback," Minghini said.
Kenco is involved in other sustainability initiatives, including helping a customer install solar panels on a warehouse rooftop.
Earlier this year, Kenco announced it was installing HIF lighting technology at two of its Chattanooga logistics facilities where it expects to cut light-related electricity consumption by 70 percent. The company plans to publish a sustainability report for 2012, as it did in 2010, making it easier for customers to align their own sustainability initiatives with what Kenco is doing.  
Contact David Biederman at inexdb@comcast.net.