U.S. business inventories in September increased 0.7 percent from August to a seasonally adjusted $1.61 trillion, according to the U.S. Census Bureau.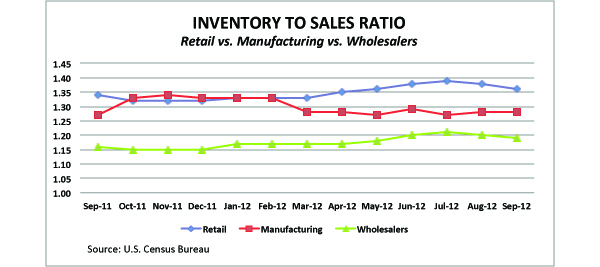 Business sales increased 1.4 percent, the fastest rate of growth since March 2011, to a record $1.26 trillion.
Retail inventories excluding the auto sector were unchanged from September.
Manufacturing inventories also were unchanged from August, but overall retail inventories dipped 0.2 percent.
Year-over-year, retail inventories were up 1.5 percent, while manufacturers' inventories were basically flat, up 0.8 percent.
Wholesale inventories inched down 0.01 percent in September from August but were up 2.6 percent year-over-year.