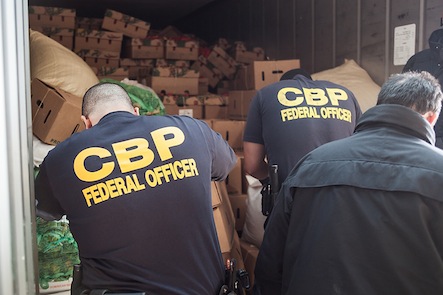 Shippers this week are still struggling to recover import cargo that was bound for the Port of New York and New Jersey at the end of October when Hurricane Sandy forced inbound container ships to unload at other East Coast ports. The diversion is presenting importers with a hefty bill to truck their cargoes back to destinations farther north.
The largest block of diverted cargo was rerouted to Hampton Roads, where Virginia International Terminals handled 5,800 to 6,500 loaded containers and 3,500 automobiles booked for New York-New Jersey. Most of the shipments diverted to Virginia were being moved to New York-New Jersey by rail, barge, or up Interstate 95 by truck.
"We ended up with a couple of dozen boxes down in Norfolk, but we're still sorting them out," said Geoffrey Giovanetti, managing director of the Wine and Spirits Shippers Association, which negotiates freight contracts on behalf of its members. He said members were already complaining about the cost of trucking the spirit-filled containers back up to New York or Boston. "What's particularly tough is the cost to Boston importers, most of whom bring cargo in through New York. It normally costs anywhere from $800 to $1,000 to truck a container from New York to Boston, but now from Norfolk it's more than double that, so you're talking about a $2,000 bill."
Despite efforts to move boxes out of harm's way, cargo was damaged in import and export containers, including reefers whose contents spoiled by the loss of electric power to keep them cool.  The contents of import containers containing shoes and garments that were still sitting at terminals were destroyed, as were export containers loaded with paper.
"We've yet to hear whether there was water damage to the cargo in the containers that were stranded in New York and are just now making their way to the consignees," Giovanetti said. "We'll know when the claims start coming. It's up to the insurance adjusters to sort all this out."
"We're extremely busy dealing with the backlog of cargo, and it is going to take some time to get completely back to normal," said Rodney W. Oliver, interim executive director of the Virginia Port Authority. "We are working to move the cargo to its destination by any means available: truck, rail, and barge."
Contact Peter T. Leach at pleach@joc.com and follow him at twitter.com/petertleach.