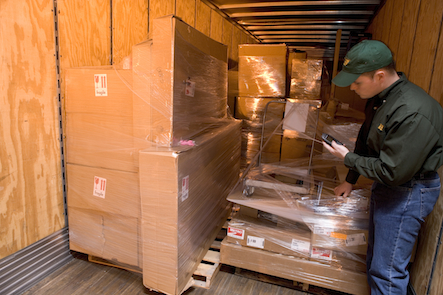 Hurricane Sandy contributed to a 1.7 percent year-over-year decline in daily tonnage in the early fourth quarter at ABF Freight System, the company said today.
ABF Freight is one of the first motor carriers to try to quantify the financial damage the October storm did to its freight business in the first weeks of the quarter.
Without the hurricane, tonnage would have dropped 0.5 percent through Nov. 11, ABF parent Arkansas Best told the U.S. Securities and Exchange Commission.
Total billed revenue at ABF dropped 1 percent year-over-year from Oct. 1 through Nov. 11, while billed revenue per hundredweight or yield rose 1.1 percent.
ABF's Fort Smith, Ark., headquarters are a long way from the path of destruction left by Sandy in October, but the national carrier has LTL terminals in the Northeast.
And like many other national LTL operators, ABF had to reposition equipment and restructure disrupted freight flows during the storm and in its aftermath.
Eventually, rebuilding and recovery work is expected to boost trucking revenue by as much as $14 billion, and lift revenue for some carriers in the fourth quarter.
Those most likely to benefit initially are flatbed carriers and other haulers that can handle construction supplies and large amounts of relief supplies.
The American Logistics Aid Network is helping relief agencies coordinate transportation needs with private trucking, warehousing and logistics companies.
The storm hit after a rough third quarter for ABF, with profit dropping 46.9 percent, business levels falling 1.4 percent and a host of operating costs rising.
Shipments dropped 4.9 percent year-over-year in the third quarter, and tonnage was down 2.9 percent. Revenue slipped 0.7 percent to $456 million.
The trucking company cited higher labor and health care costs, as well as higher costs for purchased transportation, as its own suppliers raised their rates.
ABF hopes to cut those costs through a new agreement with the Teamsters union. The company and union begin negotiations on a new contract Dec. 18.
"Our goal is to reach an agreement that enables us to better compete in a rapidly changing freight transportation market," said Roy Slagle, ABF president and CEO.
Contact William B. Cassidy at wcassidy@joc.com and follow him at www.twitter.com/wbcassidy_joc.