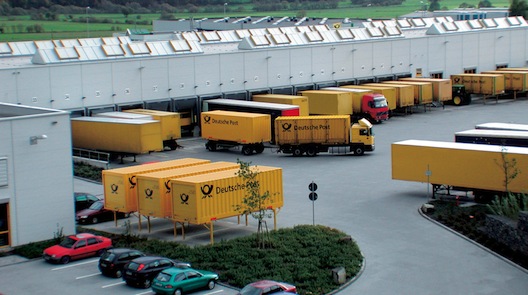 Deutsche Post's third quarter operating profit declined 6.5 percent from a year ago as lower mail earnings outweighed an improved performance at its DHL express unit.
The German logistics giant earned 604 million euros ($767 million) before interest and tax in the three months through the end of September, compared with 646 million euros ($820 million) in the year-earlier period on revenue 5.7 percent higher at 13.8 billion euros ($17.5 billion).
The world's biggest ocean and air freight forwarder reiterated its full year earnings target of between $3.3 billion and $3.4 billion.
The express division's third quarter revenue grew 9 percent to $4.06 billion and operating earnings were 6.9 percent higher at $293 million.
Global freight forwarding revenue increased 5.6 percent to $5 billion on double-digit growth in ocean freight and stable air volumes, but earnings dipped 1.6 percent to $155 million because of start-up costs related to the introduction of new IT infrastructure.
The supply chain unit grew revenue 10 percent to $4.7 billion, and earnings climbed 9 percent to $138 million.