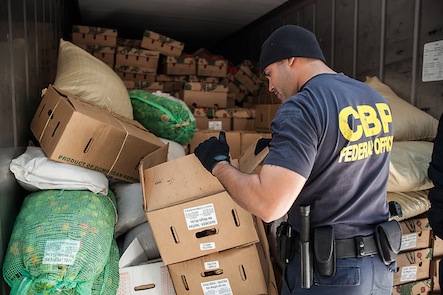 All of the marine terminals in the Port of New York and New Jersey had reopened by Friday after cleaning up and repairing the damage caused by Hurricane Sandy, including all six container terminals, the three cruise terminals and the four auto-processing terminals.
The terminals and other harbor tenants were still assessing the damage caused by Sandy and won't have a cost estimate until next week. A lot of equipment was damaged beyond repair, such as yard hostlers, trucks and cargo in both import and export containers, including reefers whose contents spoiled by the loss of electric power to keep them cool.
"We're up and running with some minor glitches," said Rick Larrabee, port commerce director of the Port Authority of New York and New Jersey. "The port community did an incredible job.  If you had been with us last Tuesday morning and saw what we saw, you would think it was never going to happen. To get it back up and operating in a week is a miracle."
He said the port had not lost that much business, only about 6,000 containers that were diverted to the Port of Virginia. "The fact that we didn't have to divert more cargo than that is a testament to the industry."
During the aftermath of the storm, the U.S. Army Corps of Engineers cleared a huge amount of floating debris out of New York  harbor. In the period from Oct. 31 through Nov. 8, the corps collected 112,000 cubic feet of flotsam and jetsam, or as much as it usually collects in 2 1/2 months of normal operation. That amounts to 21 percent of the targeted annual amount of 531,000 cubic feet, according to John Tavolaro, deputy chief of the corps' Operations Division.
As of Friday morning, almost the port's terminals had regained full electric power, which was critical to their operation. "Our roadways are in good shape, and our traffic lights are all working. Those were the essential ingredients to get the port back working."
A train in Port Newark clipped a telephone pole and knocked power out on Thursday, closing Corbin Street, but power was restored later that night.
During the week, the container terminals had to clear out a lot of loaded containers that were inundated by the almost 14-foot tidal surge that was driven by Sandy's winds and the high tide on the night of Oct. 19. "If it was paper or something like that, it was pretty much toast," Larrabee said.
"With a 13.6-foot storm surge at the Battery, things that were never touched by water were flooded. Things like motors on gantry cranes were subjected to salt water. We had a lot of electrical equipment, power sub-stations and pumping stations that were submerged."
The motors that move the ship-to-shore cranes along the rails are located next to the wheels at the base of the cranes, which were under water during the storm surge. The terminal operators had to remove the motors, bake them, clean them and then put them back in the cranes to get them back in working order.
Larrabee said some parts had to be replaced in the power substations, while others had to be dried out and cleaned. "The power companies were pulled in a lot of different directions, but we were able to get power back to our southern terminals in Port Elizabeth (Maher and APM Terminals) on Sunday night," Larrabee said. "That end of the port has higher elevation, and they were less subjected to the surge than the Port Newark Container Terminal was."
Among the terminals, only the Cape Liberty Cruise Terminal in Bayonne was still without commercial power on Friday and operating on generators. Despite this, it was still able to handle a 3,500-passenger cruise ship on Sunday, Nov. 4.
Contact Peter T. Leach at pleach@joc.com and follow him at twitter.com/petertleach.