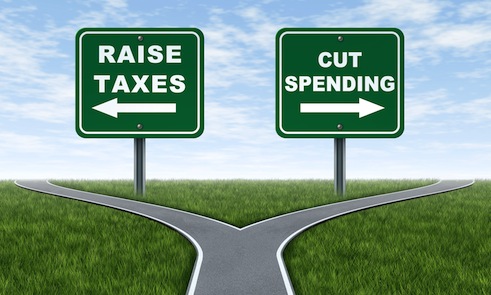 WASHINGTON, D.C. — For the fifth straight election cycle, voters got onboard with issuing bonds or raising taxes to increase road and bridge construction, as local and state government learn to rely less on federal dollars.
Sixteen of the seventeen state and local ballot initiatives calling for more road and bridge funding passed on Nov. 6, according to an analysis of an American Road and Transportation Builders Association report. Meanwhile, transportation advocates' attempts to convince Congress and the Obama administration to raise the federal fuel tax have failed.
"The results show the American people are looking for solutions to address their transportation challenges and are willing to pay more if they know the revenue generated will be used for its intended purpose," said Alison Premo Black, ARTBA chief economist.
The two ballot initiatives that could have hampered freight projects were also defeated. Michigan voters defeated a ballot that would have required the state to vote on whether to construct another bridge connecting Detroit to Windsor, Ottawa. The roughly $2.1 billion International Trade Crossing will increase connectivity on the busiest U.S.-Canada trade route and end a monopoly enjoyed by the privately owned Ambassador Bridge. Cornelius, Ore., voters blocked an initiative that would have repealed a 2-cents-per-gallon tax aimed at improving roads.
Breaking the states' dependency on federal funding won't be easy. Twenty-seven states rely on the federal government for between 25 percent and 40 percent of their transportation infrastructure dollars; 14 states get more than 40 percent of their funding from Uncle Sam; and only 10 states get less than a quarter of their funding from Washington, according to a report by the Eno Center for Transportation and the Bipartisan Policy Center.  
Federal transportation funding is expected to stay consistent through the end of September 2014, but Congress will likely struggle to create a new surface transportation bill that does the same. That's because budget offsets, or "pay-fors," will be scarce and it's unclear whether Congress will once again fill the shortfall in Highway Trust Fund revenue with dollars from the general fund. Revenue gained through the Highway Trust Fund, the main engine of highway spending, has fallen short of spending plans by $44 billion between 2001 and 2011, forcing Congress to plug the gap with general fund dollars.
Unless funding is raised or highway construction is curbed, the gap between federal revenue and planned spending will expand to about $147 billion by 2022, according to the Congressional Budget Office. There is still some hope that Congress will increase funding by raising the fuel tax through a grand bargain to blunt or prevent the so-called fiscal cliff. Optimists take heart in that the Simpson-Bowles plan, an effort to reduce the federal deficit, supported raising the fuel tax.
Contact Mark Szakonyi at mszakonyi@joc.com and follow him at twitter.com/szakonyi_joc.