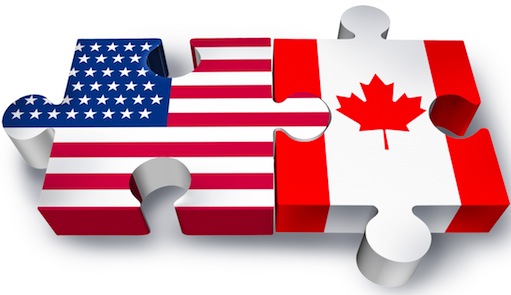 MISSISSAUGA, Ontario — The world economy is generating headwinds for Canada. The recession in Europe won't be short and shallow, and China's economy is growing at the slowest pace since 1999.
Nevertheless, the outlook for the world economy is brightening. "We do think we will see stronger growth in China next year, topping the 8 percent mark," Dawn Desjardins, assistant chief economist for the Royal Bank of Canada, told the JOC's Canada Maritime Conference here on Wednesday.
Canadian growth is slowing after a strong start out of the Great Recession. "Consumer spending provided a lift during the early days of expansion, but spending is slowing now," she said. "We are still looking at a low level of home sales in 2012-2013."
U.S. economic growth, still at a subpar pace, remains a question mark. "But low interest rates will keep it growing, and low funding rates will keep the global financial system going," Desjardins said. "We are seeing sustained increases in economic activity in the U.S. as consumers and businesses react to lower interest rates."
Global trade volumes stalled in 2012, increasing only about 1 percent. The European economies are in recession. Desjardins said trade growth would be moderate by historical standards.
Now that President Obama has been re-elected, the U.S. is likely to avoid jumping off the fiscal cliff, but spending restraint is coming. "The pieces of the puzzle will come together," she said.
The U.S. housing market is recovering after six years of decline, albeit from very low levels. "That's important for Canada in that it sells housing materials to the U.S. Still, Canada's export sector has underperformed by historical standards," she said.
Canadian manufacturing activity is picking up and prospects for more exports are brightening. At the same time, the strong Canadian dollar means Canadian companies are importing more capital goods.
Monetary policy will stay trained on supporting growth. Canadian unemployment rate is moving down.
The Canadian dollar has benefited from high commodity prices and will continue to strengthen as global headwinds diminish, moving up toward C$1:US$1.05. This will encourage more imports.
Canadian construction spending is shifting from residential to non-residential spending.
"There are many headwinds, but we think that the combinations of a strengthening U.S. economy and domestic Canadian growth will enable it to continue," Desjardins said.
Contact Peter T. Leach at pleach@joc.com and follow him at twitter.com/petertleach.