The U.S. imported 415,084 TEUs of furniture in the third quarter of 2012, an increase of 4.6 percent from the third quarter of 2011, but a decline of 11.5 percent from the second quarter of 2012, according to data from PIERS, a sister company of The Journal of Commerce.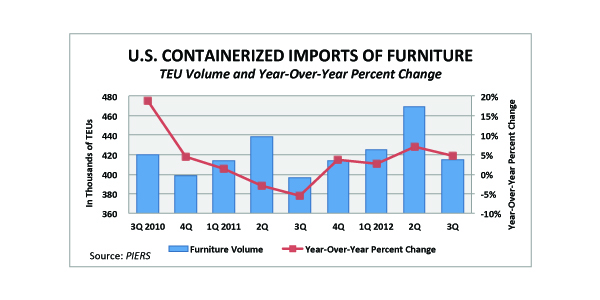 China held the lion's share of the U.S. import market, with 874,739 TEUs shipped to the U.S. in the first nine months of this year. Though the country's year-to-date volume grew 1 percent year-over-year, its share of the U.S. market slipped 2.6 percent.
Vietnam, the second-biggest source of U.S. furniture imports, saw its TEU volume soar 24 percent year-to-date, and its market share grow 1.9 percent.