China's economic output expanded 7.4 percent in the third quarter from a year earlier, China's National Bureau of Statistics reported, the slowest pace in at least three years, and the seventh straight quarter of slowing GDP growth.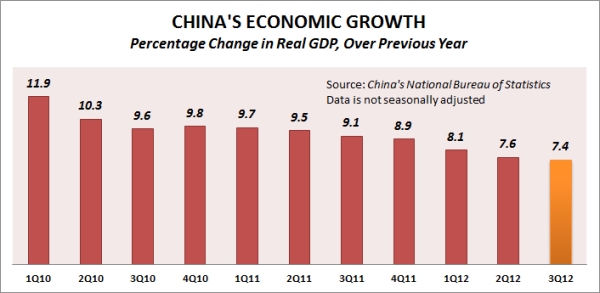 The data, in line with a Reuters poll forecast, missed the government's target of 7.5 percent for the full year.
Other data released yesterday show industrial production expanded 9.2 percent, topping market expectations of 9.0 percent, and retail sales in September advanced 14.2 percent over September 2011, a full percentage point higher than the expectation for 13.2 percent growth.