U.S. housing starts in June rose at the fastest rate in almost four years, but permits for construction of new houses fell, which is a better indication of future construction.
Housing starts rose 6.9 percent last month to a 760,000 annual pace after a revised 711,000 rate in May that was faster than initially estimated, the Commerce Department reported Wednesday.
Permits for new housing fell 3.7 percent in June to a 755,000 annual rate, but this may be a temporary decline, as permits for single-family homes rose.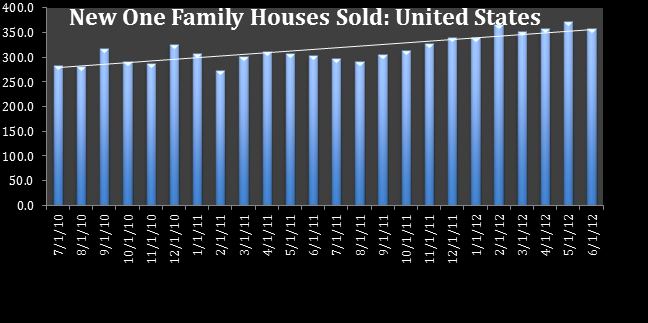 "The key numbers in this report are the housing permits—not the starts. The permits are better measured than starts, are less influenced by weather and are forward looking," said a report from IHS Global Insight.
Overall housing permits fell 3.7 percent because of a sharp drop in multifamily permits in the South. IHS said the drop was probably a payback for a spike in May.
Excluding multifamily permits in the South from the calculations, permits were up slightly in June.
Single-family permits, arguably the most important monthly housing indicator, inched up 0.6 percent to their highest level since April 2010. Single-family permits in the West reached their highest level since August 2008.