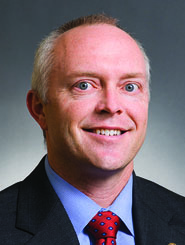 A coming change worthy of the industry's attention is that of the recently announced P3 alliance and the impact it will have on all aspects of the maritime business, from competition among ocean carriers, service options for shippers, partnerships with rail carriers, to the ports that the P3 will benefit the most.
If approved, the ripple-effect of this mega-alliance will be wide-ranging: from pricing to shipper rates to rail carrier charges and on down the line. Moreover, it will likely drive the creation of similar competitive alliances and possibly be the undoing of some carriers. Federal regulators worldwide have been asked to carefully review the P3 plan and, if it goes forward, will continue to closely monitor it. As that review gains momentum, the P3 is moving ahead in anticipation of regulatory approval despite the lack of any significant filing with regulatory authorities in Europe, China or the U.S.
As a major U.S. East Coast port, the very real possibility of the P3 has us planning. The larger ships and larger discharges will change the dynamics of daily operations, which is something we are already seeing in Virginia today. The P3 could control up to 42 percent of the trans-Atlantic trade. As a result, decisions on ports of choice by the alliance will have a major economic impact.
Will ports that invest heavily in preparation for the Panama Canal traffic but don't figure prominently into the P3 vessel rotations actually lose volume? Do ports have the necessary infrastructure inside and outside their terminals for additional volumes based on preferred port selections — what ports are truly ready?
If the P3 goes forward, there will be clear winners and losers, marketing strategy meetings will become even more important, and it will redefine competition among the U.S. East Coast ports.
Rodney W. Oliver is Interim Executive Director at the Virginia Port Authority