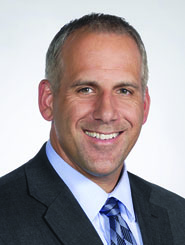 Infrastructure investments, productivity enhancements and customer profitability are key issues facing ports in 2014.
While people have begun buying homes and goods again, consumer confidence remains low and spending is lower than pre-recession levels, resulting in slow growth within the international container trade.
As shipping lines continue to introduce new, larger vessels into the trade, they are also consolidating into a handful of global shipping alliances. This is putting increased pressure on terminal operators and ports, as the reality sets in that there will be fewer vessel port calls at fewer terminals. 
Many terminal operating companies have struggled financially, driven in part by underutilized terminal assets. Furthermore, opportunities to attract more cargo often come at a price point that results in operating losses.
Ports are faced with significant capital investments in terminals in order to be prepared to handle the larger vessels entering the trade. These investments, often at a cost of hundreds of millions of dollars, are made without the guarantee of additional cargo volumes and new business revenue.
Given these many challenges, ports are called to be a part of the solution. It is imperative that ports consider new business models. This should include strong consideration for reducing terminal capacity, exploring new joint venture relationships with terminal operators, and making selective strategic investments that drive efficiency and higher levels of productivity within the terminals.
There are no guarantees in this fiercely competitive marketplace. Yet leaning into new, creative terminal partnerships may just be part of the recipe for success.
John Wolfe is CEO of the Port of Tacoma