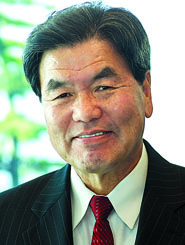 The shipping industry can expect a number of significant changes in 2014. At the forefront is the continuing evolution of mega-carrier alliances, the deployment of ultra-large container ships, needed development and funding of port infrastructure to accommodate those alliances and ships, and increased capability to efficiently handle the next generation container ships.
The latest evolution in alliances, involving the P3 Network and the G6 Alliance, has the possibility of disrupting the existing norm of port rotations, terminal operations, and terminal operating agreements. However, approval of these partnerships has to pass regulatory muster in the U.S., China and Europe. 
A challenge facing U.S. East and Gulf Coast ports will be having and maintaining adequate water depth to accommodate the next generation container ships. Upsizing of vessels is nothing new, and ports have always been challenged to make infrastructure improvements to handle the changes in the ocean transport market. 
However, the game changer in this market cycle is the pace in which the mega-class container ships are coming on line. Further, U.S. ports will be pressured to improve their part of the supply chain. Port cities that are not able to draw an ample pool of skilled truckers and longshoremen, aided by leading-edge technology, will struggle most, especially as this industry adapts to these potentially tumultuous changes.
A common thread emerges — more ports are adding terminal capacity while global trade growth remains anemic.  Thus, a supply-demand imbalance remains between ports and vessel operators, and between vessel operators and shippers. The proliferation of new port capacity may well attract shipping alliances looking to cut costs and rationalize services at ports that can efficiently handle cargo at the best price. Will these new, larger alliances continue to drive prices down, leaving some U.S. ports at a disadvantage to attract more cargo and remain financially viable?
Tay Yoshitani is CEO of the Port of Seattle