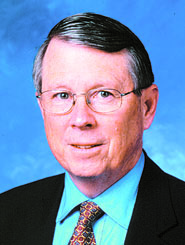 Global shipping lines, looking to take advantage of economy of scale, have deployed larger, more fuel-efficient and environmentally friendly vessels. These larger ships will likely mean fewer port calls with each ship discharging more cargo per call. This presents certain challenges related to the ebb and flow of activity and cargo at the pier. Add to this the fluidity of a ship's schedule and it is easy to see how slight delays in the processing of vessels could lead to significant port congestion.
To prepare the Port Authority of New York and New Jersey for these challenges, the port authority has spent more than $2.5 billion to deepen channels, increase roadway capacity and build intermodal rail facilities. During the same period, terminal operators invested in new cargo cranes and cargo-handling equipment, improvements to infrastructure and new operating systems. We also made the decision to increase the air draft of the Bayonne Bridge. With a commitment of $1.3 billion, the air draft of the bridge will be raised to 215 feet by the end of 2015.
However, capital improvements alone cannot fully prepare ports for this new age of global shipping.  We must examine all systems and practices currently in place and identify any opportunities to improve performance — terminals, drayage operations, labor supply and availability, chassis/empty container depots and intermodal connections to name a few. No single entity can adequately address these issues. Instead, a cooperative approach that provides all stakeholders with the opportunity to craft a shared solution must be employed.
During 2014, the port authority will expand its efforts to bring all stakeholders to the table with the singular goal of optimizing all elements of the port system.
Richard M. Larrabee is Director, Port Commerce at the Port Authority of New York and New Jersey.