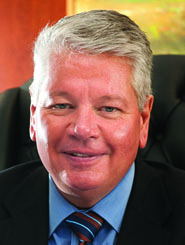 We are bullish on growth as a byproduct of coming changes in the global marketplace.
The clock is ticking as we approach the opening of the expanded Panama Canal. While the industry debates the impact of the post-Panamax era, now just two years away, we believe our region of the world will benefit significantly.
Channel deepening at the port is well under way and is timed to coincide with the completion of the Panama Canal expansion in 2015. We anticipate new opportunities to expand trade with Asia.
The opening of a new port tunnel in May will complement the return of on-dock rail, giving shippers a PortMiami-Florida East Coast Railway option, and access to 70 percent of U.S. population in just under four days.
Investing $2 billion to improve port connectivity, and on the back of rising economic optimism worldwide, we anticipate a sizable payoff with cargo traffic doubling by the end of the decade.
Regulatory changes that impact how we do business are also important.
Customs and Border Protection innovations to expedite cargo clearance and the flow of goods are helping to recover transshipment business lost to ports outside the U.S. in the wake of September 11.
Also noteworthy, is a new perishables program that changes the way fresh produce from Latin American countries is processed. In the closing days of 2013, the first grapes and blueberries from Peru arrived under the new cold treatment program that opens new trade opportunities for the Americas.
Bill Johnson is Director at PortMiami