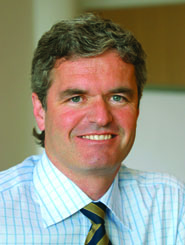 We see the industry as in transition mode. The challenge of oversupply in the container shipping industry remains a key concern and will continue to undermine carrier financials and put pressure on rates across the industry. The large vessels are coming to the U.S. faster than anyone anticipated. This may prove to be a bigger game-changer than the Panama Canal.
Similar to last year, we see alliances reshaping the container market, with one of the primary objectives being cost management (e.g., P3 Network). This trend may see alliances adding members, resulting in further consolidation.
We are in a new era of opportunity to create unique solutions through new and strengthened partnerships, while expanding value across the container supply chain. Long-term investments in ports and the overall supply chain will be key to America's growth and sustainability. Public-private partnerships provide a unique opportunity to finance costly infrastructure enhancements.
Automation and productivity remain essential issues if U.S. ports are to be competitive. Reduction in supply chain costs and removal of bottlenecks are imperative to achieve progress in seamless cargo delivery. Stakeholder management is crucial to make this successful. 
With the cascading of larger vessels in the North American routes, emphasis remains on labor flexibility and automation to provide the highest level of responsiveness. Application of advanced technology enabling optimal land usage and equipment capacity cannot be delayed. Ports America is demonstrating its commitment to best-in-class practices and providing a competitive advantage through such measures as installing four super-post-Panamax cranes and enlarging and deepening Baltimore's Seagirt Marine Terminal Berth 4 ahead of the expanded Panama Canal. We also are investing in Port Newark Container Terminal's infrastructure through additional acreage, berth deepening, super-post-Panamax cranes and upgraded equipment.
Lastly, focus on safety needs to be a continuing priority to ensure customers, labor and personnel are provided a safe work environment.
Michael F. Hassing is President and CEO of Ports America