Pacific Maritime Association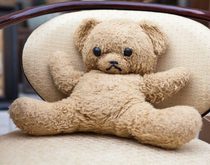 The Toy Industry Association is advising its members to make contingency plans for their summer-fall shipments...

Container volumes at West Coast ports increased 2 percent in September compared to the same month last year, according to numbers published on the website of the Pacific Maritime Association.

West Coast ports in August enjoyed a welcome bump in container traffic after seven months of lackluster performance this year.
Washington's ports led the U.S. West Coast in container volume growth in 2012, according to the recently-released Pacific Maritime Association annual report.