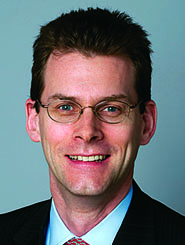 Two critical areas that require industry attention are capacity enhancement through infrastructure investment, and improved operational efficiency through increased data gathering and analysis.
Since 2005, an unprecedented C$22 billion of public and private sector funds has been invested in our region to support public infrastructure projects designed to move people and goods faster and more efficiently. C$9 billion has been spent in the Vancouver Gateway alone.
Let me put this in context. Everyone marvels at the size of the Panama Canal expansion. Yet, as the head of one of the world's largest shipping lines reminded me recently, the Panama Canal expansion may be big, but the investment in Vancouver is even bigger: 50 percent more is being spent in the Vancouver Gateway than on the Panama Canal.
And the results are tangible: increased trade with fast-growing economies such as China, Japan and South Korea and new records in containers and bulk cargo.
However, building infrastructure alone is not enough. We need to build hardware and software. It'sdata that gives us the ability to enhance our long-term infrastructure planning and to improve our existing supply chain.
For example, by the end of 2014, we will have outfitted every container truck that serves the port with a GPS unit to better understand how cargo moves through the Gateway. As we track and interpret this data, we also publish it on our Web site for our supply chain partners to see in real time.
Additionally, by sharing information with our transcontinental railway partners CN and CP, we have seen a sharp reduction in terminal dwell times, reduced transit times and improved customer experience — all through a period of considerable volume growth.
Robin Silvester is President and CEO at Port Metro Vancouver