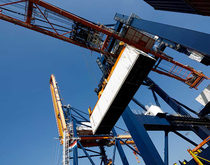 There are no reports of disruption at Europe's three largest container ports Friday as the SOLAS rule took effect.

The Port of Felixstowe, the busiest in the United Kingdom, has outlined pricing for its container weighing service.

The Port of Felixstowe will offer a container weighing service to ensure UK shippers are able to comply with the new SOLAS container weight regulation that will be enforced from July 1, and to avoid potential export disruption.

The port of Felixstowe has officially inaugurated an extended berth that will enable it to simultaneously handle two mega-container vessels of more 18,000 TEUs capacity.