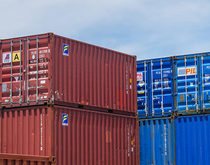 It was "business as usual" at container terminals in India's major port complexes on Friday.

DP World on Friday unveiled a plan to invest $1 billion in India over the next few years, as the Dubai-headquartered terminal operator looks to tap into potential growth opportunities in the emerging Asian economy.

Container throughput at India's major public ports was up 2.21 percent year-over-year in the first 10 months of fiscal year 2015-16, but the growth would have been slightly higher if the largest container handler, Jawaharlal Nehru Port Trust, hadn't faced slowdowns due to prolonged industrial unrest at the DP World facility in the harbor last month.

Investment in India's port infrastructure will reach $2.1 billion in fiscal 2015-16 and add 162 million tonnes (179 million tons) per annum of new capacity to the country's 12 largest ports, according to the country's Ministry of Shipping.