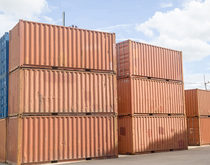 India is rolling out more trade-facilitating measures to speed up cargo flows and ease congestion at major ports.

Indian trade unions are going ahead with a strike planned for Friday despite government concessions.

India on Wednesday approved the formation of Sagarmala Development Company, to coordinate and implement the mammoth Sagar Mala port development program.

Kamarajar Port Limited, which runs the port at Ennore in the state of Tamil Nadu on India's eastern coast, is investing close to $1.2 billion in five projects that will add its first container terminal and nearly double capacity over the coming three years.