SUBSCRIBE TODAY
A subscription will give you unlimited access to breaking industry news on JOC.com with comprehensive reporting and analysis from
The Journal of Commerce magazine. 

Choose the plan that works best for you.
Interested in Group Subscriptions? Click Here for more info on savings. 
JOC.com Access - Annual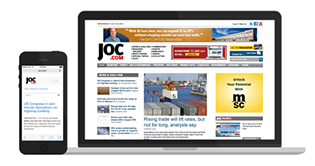 Best value at $29.08/month

Business-critical news and in-depth analysis on topics shippers need to know such as trans-Pacific negotiations, freight rates, carrier alliances, and more!
Comprehensive market data including trade lane volume, trade statistics, schedule reliability & pricing information
Optimized for mobile, tablet and desktop
JOC.com + Magazine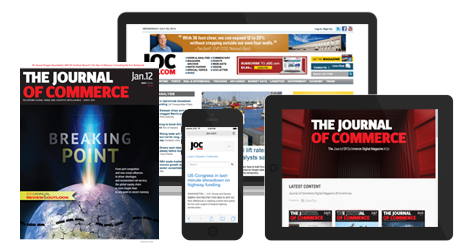 The Journal of Commerce magazine delivered bi-weekly*
Unlimited access to JOC.com, the container shipping industry's premier information platform
Special Reports, with coverage of key industry topics like our Peak-Season Forecast, Breakbulk & Project Cargo Market Report, Annual Review & Outlook and more!
JOC Daily Newswire delivered to your inbox each morning
*Print available in North America only.
JOC.com Access - Monthly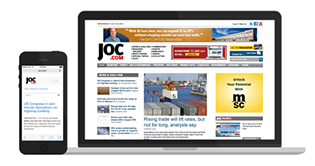 Unlimited access to business-critical news and in-depth analysis for thirty days
Comprehensive market data including trade lane volume, trade statistics, schedule reliability & pricing information
Optimized for mobile, tablet and desktop