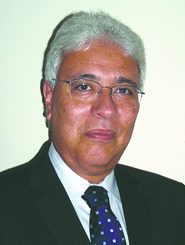 It's the holiday season — that time when trans-Pacific container lines take stock, assess the market, review earnings and prepare for upcoming contract negotiations.
The relevant holiday for carriers, unfortunately, is Groundhog's Day — the movie version. Another year of market uncertainty, cautious spending and steady, unremarkable growth … first half predictions that the second half will be better … second half predictions that next year will be a turning point … and ongoing rate erosion, followed by repeated interim GRIs with varied results.
Absent some catalyst, 2014 promises more of the same incremental growth and headline-driven volatility. Clearly, this is not the market carriers envisioned when they took advantage of near-zero interest rates and concessionary shipyard terms to order new, larger vessels. True, those orders focused in part on cost efficiencies, but they also assumed a more robust recovery.
Many shippers sense opportunity: They see transportation as a commodity; ocean contracts as a zero-sum proposition of volume and price; and short-term rates posted on China exchanges as pricing benchmarks for 12-month contracts. Underlying this view is a single, central assumption that rates are purely a function of excess space on a vessel at the time it sails.
Carriers have done little to disavow such thinking. Too little attention is paid in the current environment to service value or cost recovery.
How far will it go? All else being equal, enough overcapacity could drive rates to zero.
Consider the consequences to date: Larger vessel-sharing alliances; fewer port calls and service strings; canceled sailings; shorter vessel cutoff times; centralized back office functions; and elimination of carrier-provided chassis. No major trans-Pacific carrier makes money in the trade.
Meanwhile, operating costs keep rising. Railroads exercise pricing power to recoup network investments; vehicle and driver shortages raise trucking rates; the new six-year East Coast longshore contract trades higher wages, benefits and supplemental "container royalty" payments for productivity gains; and a similar West Coast contract will be negotiated in 2014.
We need a sustainable, value-centered pricing structure offering stability and predictability for shippers but also cost recovery and modest profitability for carriers. 
Brian M. Conrad is  Executive Administrator of the Transpacific Stabilization Agreement & Westbound Transpacific Stabilization Agreement