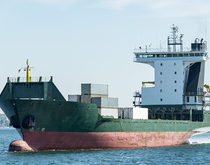 Box Ships Inc. has reached an agreement with banks to postpone interest repayments.

Charter rates are dropping fast for post-Panamax ships because of low demand, with rates for some midsize vessels dropping to 2013 levels.
Rising charter rates helped Greek container shipowner Box Ships narrow its first-quarter loss close to break even.