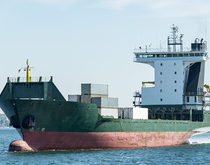 Box Ships Inc. has reached an agreement with banks to postpone interest repayments.

Charter rates are dropping fast for post-Panamax ships because of low demand, with rates for some midsize vessels dropping to 2013 levels.
Rising charter rates helped Greek container shipowner Box Ships narrow its first-quarter loss close to break even.

Drewry has estimated 100,000 TEUs of scheduled new container ship capacity did not arrive on time in 2014 and will spill into this year, increasing supply pressure on an already heavily over supplied industry.