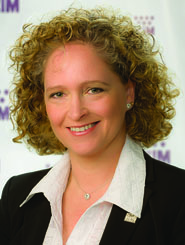 Last year, many of us acknowledged how challenging 2013 might be for the industry. As the new year approaches, it seems as if, just like Alice in Wonderland, we ran very fast but remained at the same spot: 2014 appears to be just as challenging. However, at closer look, there are significant differences. This time around, the industry projections appear to be somewhat brighter, and the great efforts invested in efficiency drives bear fruit.
Even so, overcapacity remains the most prominent concern for all carriers in the industry, and it is very clear that carriers will have to confront this reality. The most likely and reasonable approach would be to form joint ventures and to enhance cooperation.
I believe that true long-term partnerships between carriers, shippers and other stakeholders, based on mutual understanding of the realities of the market and the industry, are crucial for all sides. Carriers that will reinvent their customer relations approach, provide a comprehensive personal service — literally crossing oceans for their customers — will be rewarded by those customers who will recognize the mutual benefits of relations based on trust and a win-win approach, not just short-term considerations.
Taking a broad view is essential for all parties in our industry. Now all we have to see is that all partners and stakeholders are really committed so that the promise of 2014 will become a reality. 
Lea Bogatch-Genossar is Area President — Americas, Canada, Caribbean of Zim Integrated Shipping Services.