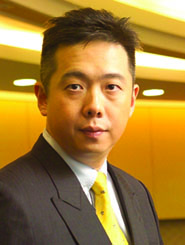 The maritime industry faces many challenges in 2013, including (but not limited to) a continued weak global economy, high fuel prices, stringent environmental regulations, difficulties in recruiting competent seafarers, and shipping conglomerates competing to build larger (mega-size) vessels, resulting in oversupply of tonnage.
Mega-vessels have the advantage of fuel efficiency and lower operating cost per unit because of economies of scale, provided there is full utilization of vessel's capacity. In a depressed global economy with weak demand, it is impossible for individual carriers to achieve optimization without expanding cooperation with other shipping carriers.
Moving into 2014, we anticipate a gradual recovery of the global economy, thereby increasing the demand for shipping transportation. The persistent problem of oversupply in tonnage will force shipping companies to continue to collaborate and form strategic alliances. However, variations in company business models often makes this difficult. Therefore, it is critical to carefully select the right business partner at the preliminary planning stage for any strategic alliance.
To overcome the oversupply of tonnage, the shipping industry should seriously consider accelerating the scrapping of old ships and implementing extra-slow-steaming on most trade lanes to free up the pressure on excessive tonnage. 
P.T. Chen is Chairman of Wan Hai