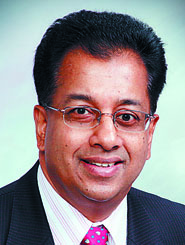 UASC signaled its entry into the ranks of the major liner operators in the world when it signed a new building contract with Hyundai Heavy Industries for five 18,800-TEU units and five 14,500-TEU units in August 2013, with an option for six more 14,500-TEU units. Following the deployment of nine 13,500-TEU units in 2012, the new order in the words of Jorn Hinge, UASC's CEO, "is about having low unit costs and one way to get that is by using bigger and more efficient ships. We're now trying to achieve both with these 18,800- and 14,500-TEU ships, and we're getting some ships that consume significantly less energy."
Bunkers are getting significantly more expensive. MARPOL changes aimed at reducing cargo emissions will force shipowners to switch from marine fuel oil to higher grade diesel or gasoil. The cost increases have the greatest impact on coastal services operating within the Emission Control Areas.
It is not a coincidence, that UASC's largest shareholder, the state of Qatar, is also one of the major producers of LNG with 14 percent of all known natural gas reserves in the world. Qatargas is the world's largest LNG company.
Anil Jay Vitarana is President of the United Arab Agencies