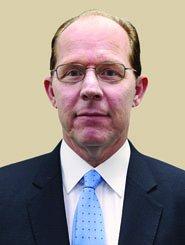 In the outlook for 2014, the industry will likely continue to be challenged by an increasingly competitive environment and quite possibly experience changing trade patterns in the major east-west trades.
On the macro level, the major east-west trades have been very competitive, and everyone is waiting to see how quickly the markets will rebound back to sustainable growth levels that could provide certain support to the industry. While the European economies are still moving slowly forward to recovery, the United States has been showing some positive developments for a solid comeback to trade growth and consumer confidence. China, one of the world's major importers of raw materials and exporters of consumer goods, had noticed the changing economic landscape, and many eyes are observing how the country is adjusting policy directions to focus more resources on developing a consumption-driven economy and its impact to the global trade flows.
On the industry level, delivery of new ships in the coming year will continue to affect the supply and demand balance in the market. The world's three largest carriers by tonnage have come forth with the proposal to form an alliance of their own, a super alliance that will control a sizable fleet with a huge capacity serving the major east-west trades, pushing competition into a whole new dimension. 
Against this backdrop, scale management, cost control and alliance partnerships will be tested in the days ahead. As a carrier, our ability to dynamically react and adjust to changes will be much more important than ever before, especially in terms of quick adjustments in capacity to align with demand, as well as pricing for the long-term financial health.
Paul Devine is President of OOCL (USA)