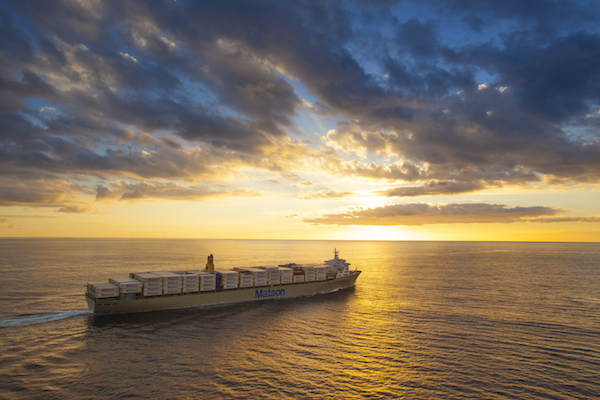 Matson Navigation Company, Inc., is a Pacific shipping company that provides services to the islands of Hawaii, Guam, and Micronesia, as well as expedited services from China to Southern California. Founded by William Matson in 1882, the Honolulu, Hawaii-based ocean carrier operates a fleet of 18 vessels, with a total carrying capacity of 31,118 TEUs as of Aug. 15, 2014, according to Alphaliner, and a total container transport volume of 236,700 TEUs in 2013. The company employs 1,036 individuals and recorded 2013 revenues of $1.6 billion — up 4.9 percent year-over-year. Its 2013 net income was $100.3 million, up 3.7 percent from the previous year's profit of $96.7 million.
Matson Navigation Company, Inc., is a subsidiary of Matson Inc., as well as a parent company to Matson Logistics Inc. and Matson Terminals Inc.
Matson was the 25th-ranked container carrier in U.S containerized import trade in 2013, with volume of 108,410 TEUs, down 7.7 percent year-over-year, giving it market share of 0.6 percent. It was No. 31 in U.S. containerized export trade in 2013, with volume of 56,874 TEUs, up 2.1 percent year-over-year and market share of 0.4 percent. For more carrier rankings see the JOC's Top 40 Container Carriers special topic.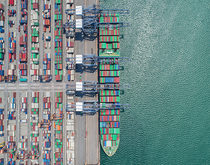 Carriers large and small battle for market share and profits in the Pacific.